FREE SHIPPING ON ALL DOMESTIC ORDERS $75+
TOP 5 REASONS TO USE SOLA WOOD FLOWERS FOR YOUR WEDDING FLOWERS
One of the main reasons that hundreds of thousands of brides have loved using Sola Wood Flowers for their weddings is because they are so customizable. Sola Wood Flowers are made from a natural, wood-like material called tapioca root. Tapioca root is a very abundant resource that is processed into thin sheets that form different flower petals and designs. But the customizable part of using this wood-like material is that it comes in a creamy, ivory color, which makes these wood flowers the perfect canvas to be dyed into almost any color imaginable. If you have a very unique color scheme for your wedding and you've struggled to find fresh flowers that match your desired colors, these wood flowers will be perfect for you. Check out the dye color gallery to see the many trendy colors you can choose from! You can also buy natural, undyed wood flowers and use your own colors of choice to dye them. You'll never find flowers that are more customizable than these wood flowers!
There are many options for buying Sola Wood Flowers. You can purchase ready-made bouquets, corsages, and boutonnieres and save yourself the hassle of arranging flowers. You can buy DIY kits or flowers in bulk to create your own decorations. But no matter how you buy these wood flowers, you'll be saving tons of money compared to the fresh flower prices. On average, most brides spend around $2,500 on their wedding flowers if they are using fresh flowers. The Knot says that usually, you should set aside about 10% of your wedding budget for flowers. Luckily, Sola Wood Flowers are much more affordable than fresh flowers. You can literally buy hundreds of wood flowers with the same amount of money that you would have spent on a bridal bouquet. (For reference, bridal bouquets usually cost around $100-150 when they're made with fresh flowers) So, when you purchase wood flowers for your wedding, you can actually afford many more flowers than you ever imagined!
Unlike fresh flowers, wood flowers don't need to be watered, and they won't have any messy debris that you have to clean up. You won't have to spend a second of your wedding day watering or spraying your florals or cleaning up wilted leaves, pollen, and debris. This also means that you won't have any sneezing guests who are usually allergic to the fresh flowers used at weddings! What an awesome bonus perk! If you want to keep your wood flowers looking beautiful, just make sure that you dust them every week. You can use a soft cloth or soft brush to remove any dust. You could even blow them with a low power blow dryer to clean off any dust. Other than that, just make sure that you don't leave your wood flowers in direct sunlight for long periods of time. This could cause the flower colors to fade. To keep the colors bright and poppy, just avoid sunlight when at all possible once your flowers are in your house after the wedding. If your flowers ever fade, you can always buy some dye and give them a fresh coat to get their gorgeous color back.
Fresh flowers usually only last a few hours or days, even if you're keeping them constantly watered and taken care of. Unlike fresh flowers, Sola Wood Wedding Flowers will stay looking beautiful forever. This means that you won't have to deal with wilting flower arrangements on your wedding day, no matter how hot and humid your wedding location may be. This also means that you'll be able to enjoy your wood wedding flowers after the big day as well! Sometimes your wedding day can be somewhat of a blur, and you don't always get to take in how beautiful everything looks. When you use wood flowers, you'll be able to take home your bridal bouquet and other arrangements and enjoy their beautiful style. You can even use these flowers to decorate your home! There is no better way to commemorate the beauty and emotions of your wedding day than by having your wedding flowers around your home.
THEY MATCH ANY STYLE, NO MATTER THE SEASON
When you buy Sola Wood Flowers for your wedding, you'll get the colors and styles that you want, no matter what season it is. Have you ever had a specific style of flower in mind for your wedding only to find out that it is out of season in your area? This can be so disappointing. Luckily, wood flowers are shaped and formed to imitate many different popular flowers such as garden roses, tulips, peonies, and more. You can find endless styles of flowers, no matter what time of year you're getting married in! Check out this style gallery that allows you to shop by different themes that you'll love.
So, if you're trying to find the perfect flowers for your wedding, remember these top 5 reasons to use Sola Wood Flowers for your wedding flowers! You won't regret using these high-quality wood flowers for your wedding, especially once you see how beautiful they are and how easy they are to care for. Get these gorgeous flowers and you won't have to worry about a thing on your wedding day!
"This was my first time working with sola wood florals … I had a great time and it was so rewarding. When I was a kid, I used to use sola wood to carve framing and build mini race cars. This was a whole different kind of fun!"
Erica Plummer
"I thought wood flowers was such an interesting idea. I bought a full bouquet and some packs of smaller flowers that I would use as testers for coloring. With all the flowers I bought I was able to make my bouquet, the men's boutonnieres and my centerpieces. I loved how it turned out."
Nicole and John
"I had so much fun making all the flower arrangements myself! My experience was awesome! I bought the variety packs and dyes on sale. It was perfect for the DIYer in me and my bridesmaids! I love that my family has keepsakes from our wedding and that I will forever have my bouquet!"
Savannah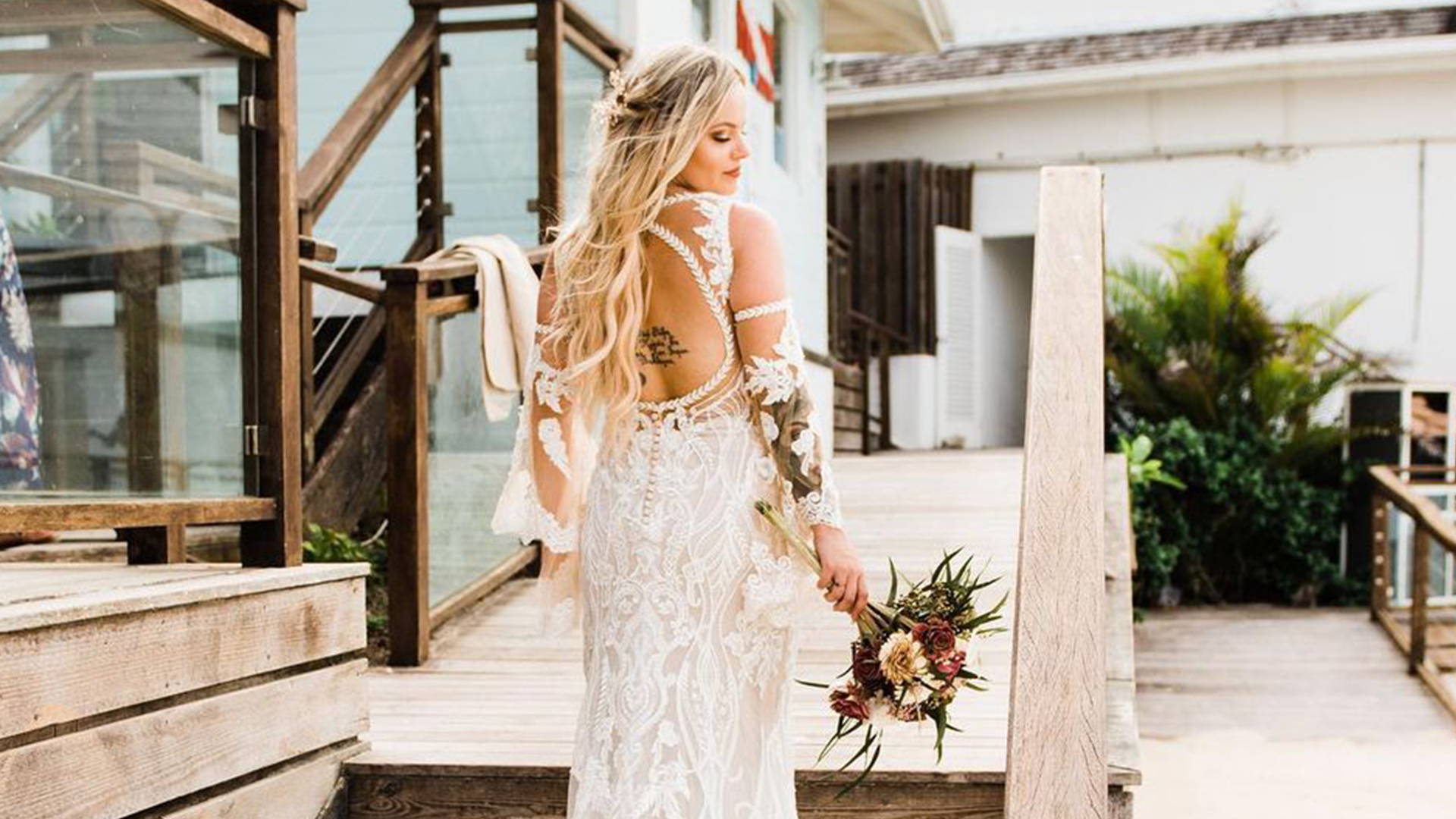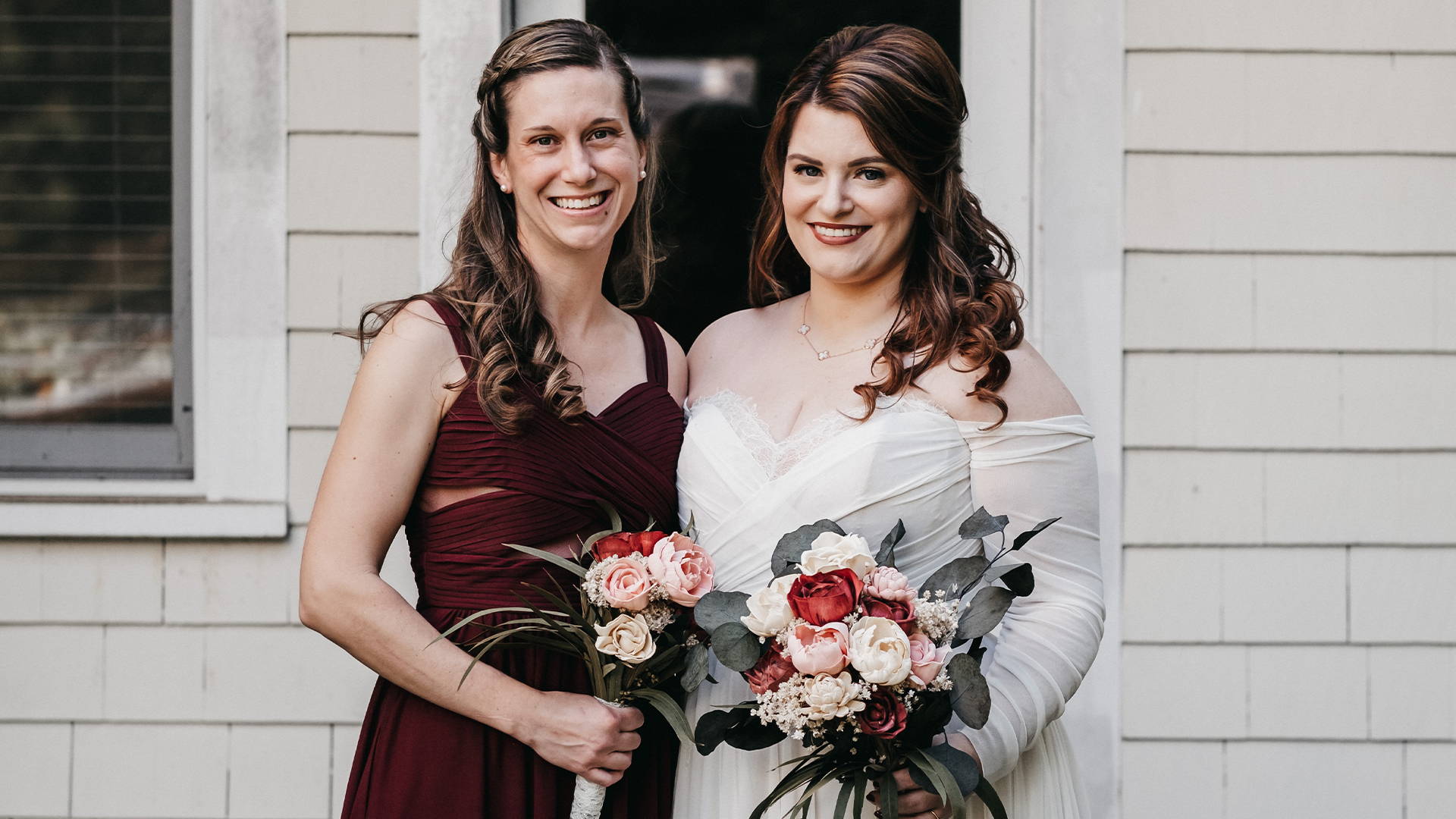 SUBSCRIBE TO OUR NEWSLETTER